#30Blogs30Days #Day2
Decisions are normally fast for me. I know what I want, how I wish to feel and the direction I am heading.
But there are days when these decisions feel like very confusing, heavy moments where I am lost in the call of the heart and the logic of the mind.
So what is the best thing to do in these life changing situations?
For me, I really have to take the 'life changing' element out of it!
It brings up so many emotions of past failures, past hurts but also past wins and achievements too! It then asks me to look at things right now as they are and then into the future should I choose one or the other. It really does my head in to be honest and leaves me in self doubt about what I am doing and who I am being!
So, another fork in the road today…do I go with my heart or my head?
What I have to really feel into is the moment. What feels right for me right now? I have made decisions based on projected and hoped for outcomes before and it had never really worked out.
So, it feels right to take a chance on me at this moment. To back myself. To know I can move forward and that I do not have to take the other option which is fear based. Fear of future projections- which are never really true.
After about an hour of contemplation this morning I had decided.
Got a fully supportive and confirming message from a friend which was great and then, received these answers from my cards – One Year From Now, and No. More confirmation.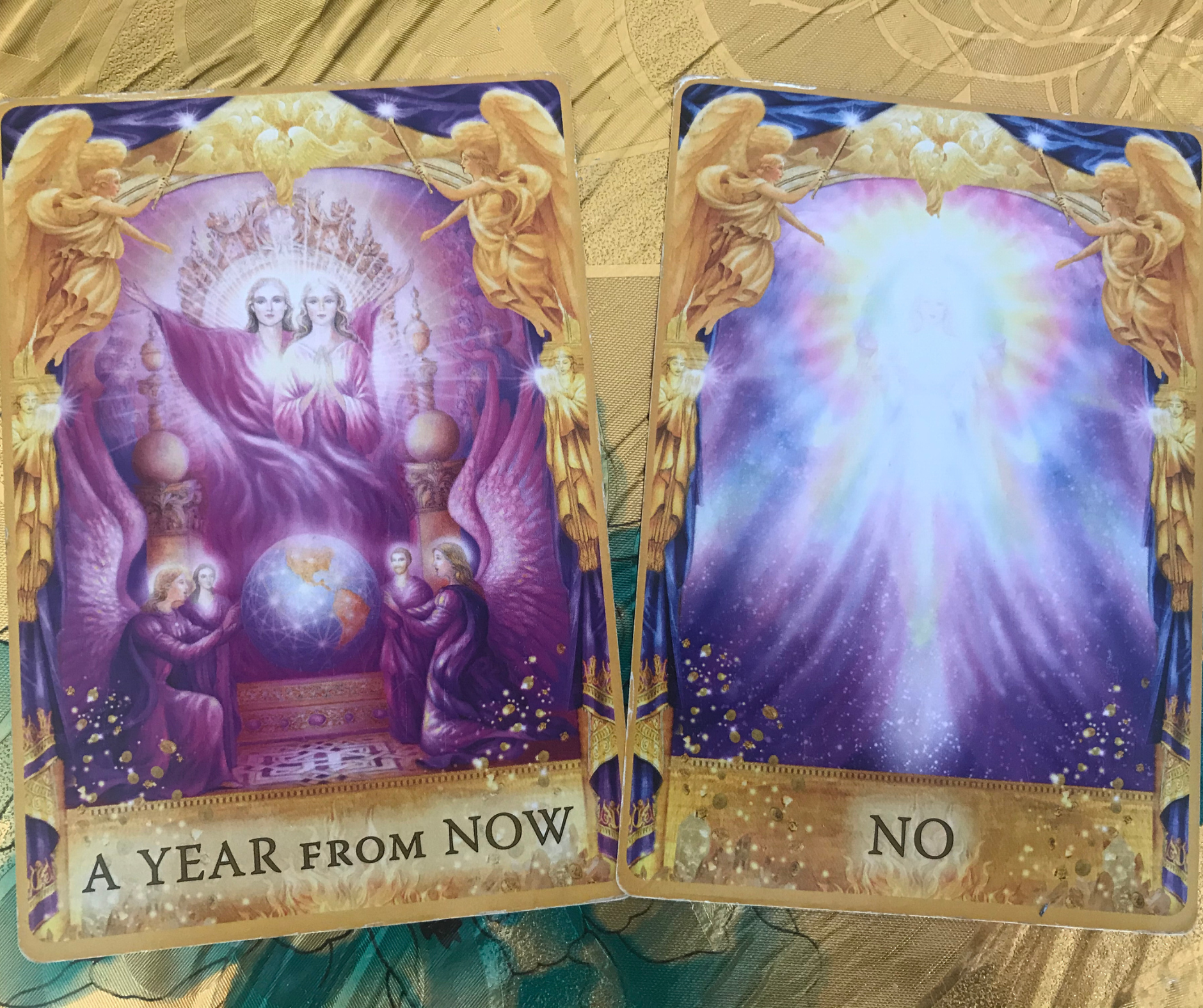 My friend also told me the amazing story of the man who invented WD40 and I want to share it with you as it may be relevant in your life today too!
WD stands for Water Displacement and the 40? Well, it took the creator 39 failed attempts to actually finally get a yes to his formula so the 40 is – 40th formula!
A great lesson in never giving up on what you feel is right for you, and on your vision.
Yes I have certainly given up many things that have not worked but never given up on my vision and passion for why I am here.
My decision today reflected that.
Where are your decisions coming from? Your heart or your head? From Love or from Fear?
Back yourself, and the Universe will come rushing in with so much support you will never look back.
Trish Rock | Transformation Catalyst | Psychic/Clairvoyant 
~~One of the 8 Female CHANGEMAKERS for 2020 as named in YMag ~~
~~Enlightened Changemaker for 2020 in Holistic Bliss Magazine~~
~~ Producer & Host of TrishRockTV