Are You Being Nice To Your Digestive System On An Emotional Level?
Today's blog is an article by Sandra Meehan at www.houseofra.net
Everything we experience in our bodies has a direct correlation to our thoughts, feelings and emotions. Please enjoy todays guest blog!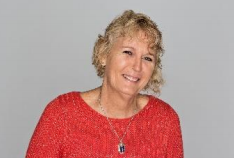 Did you know you digestive system is the most important body system we have yet it is the one we more often than not take for granted on an Emotional Level
The Digestive System consists of your Esophagus, Oral Cavity, Liver, Gall Bladder, Stomach, Pancreas, Large Intestine, Small Intestine and Anus.
Dis-ease in the Digestive System also effects your Chaka's, which include the Crown Chakra, Throat and Solar Plexus Chakras, yet most people are unaware just how much their emotions and thought patterns effect this particular part of their body.
So let's take a closer look at some of the digestive system parts and the meaning behind them when we have a problem.  Remember on some level you are thinking this.
Oral Cavity
Thinking that you are not imparting your knowledge in the way you would like.
Mouth Ulcers – Stagnating and keeping a habit too long
Teeth – Overall not seeing the bigger picture of what the plan will look like when finished
Tongue – Pimples – Thinking that you are inadequate with your sharing
Liver
Holding onto anger and resentment which is often known as (Shit on the Liver) not learning the lessons as to why you allow others to hurt you.  In  Louise Hay's book it states  :  Seat of anger and primitive emotions
Stomach
Unable to stomach it, not trusting ones gut feeling
Pancreas
Believing you have no joy in your life lack of sweetness
 Intestines
From the stomach the food passes down into the small intestine and then into the large intestine, or colon, before elimination. This involves a process of integration and letting go, not just of food but also of feelings, thoughts and experiences. If this process of letting go is restricted (due to insecurity, fear and so on), then a holding on takes place and constipation, intestinal ulcers or a spastic colon can develop.
Gall Bladder
Feeling not being able to express feelings with honesty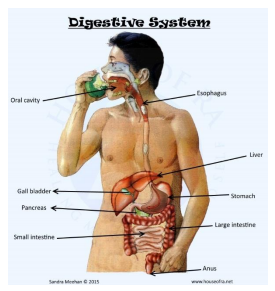 I have only touched the surface as to what emotion or thought effects each of these body parts.  If you would like to learn more I would suggest reading Louise Hay's book "You can Heal Your Life".
For my clients I use a combination of Crystals, Essential Oils, Liquid Crystals and Animal Totems to assist the healing process of the Digestive System along with vibrational and energy healing sessions
| | | |
| --- | --- | --- |
| Crystal/Liquid Crystal | Essential Oil | Animal Totem |
| Red Jasper for  Nurturing | Cedarwood  USA | Buffalo |
| Rhodochrosite for Self Love | Ylang Ylang | Cat |
| Citrine  for Balancing | Lemon Balm | Grasshopper |
| Moonstone for Colic | May Chang | Turtle |
| Sunstone for metabolism | Cinnamon | Scorpion |
| Blue Lace Agate for food break down | Hyssop | Fairy Penguin |
| Sapphire for Colic and Acidity balance | German  Chamomile | Elephant |
| Turquoise for Healing for tissues and calming | Sage | Bear |
If you would like to know more, Sandra would love to connect and chat with you.  She is back in Townsville running her clinic 3rd August to 14th August.
For those of you who are interested in learning more about the Starchild Directives Sandra is doing a free talk on Saturday the 15th  1:00 – 2:30 Carville Seniors Hall Diprose and Albury St Pimlico.
She is also running two awesome meditations on the 6th and 13th of August at the above address or go to website at www.houseofra.net  for more information you will find it under workshops and Events Townsville.
Until next time remember we are what we think if you wish to change you're the world around you then you must change first before anything else does.