Success!
Thankyou for grabbing your FREE PDF copy of:
An Introduction to The PEACE Process!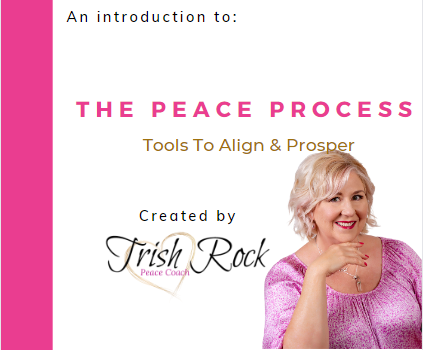 I cant wait for you to put these 5 steps into action and begin to transform your life!
To DOWNLOAD YOUR COPY CLICK HERE:
My new book:
The PEACE Process: Tools To Align & Prosper will be launching very SOON!!
You will be amongst the first to know and if you loved this little taster, then you are going to want this book!
Enjoy xo
Blessings
Trish xo
Contact me:
Email: trish@trishrock.com
See how we can play: www.linktr.ee/trishrock.com