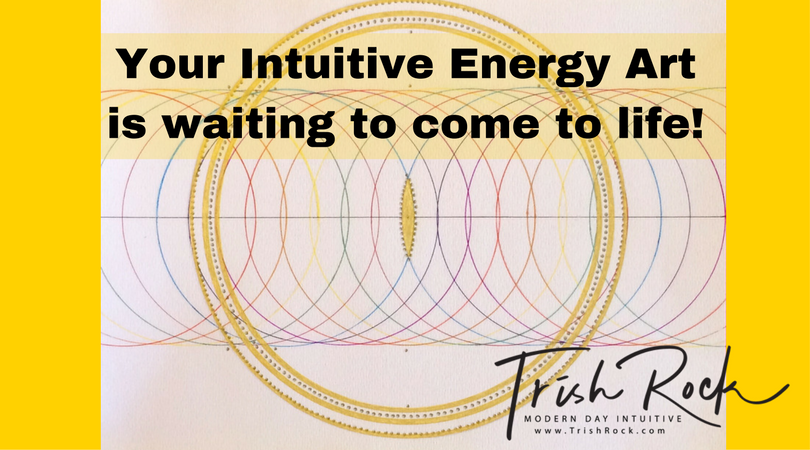 Intuitive Energy Art
Vibrational designs that carry:
 YOUR energy
YOUR vibration
YOUR unique colours
AND
YOUR LIFE WORD
Each piece is channeled through to directly reflect your vibration and to carry messages related and helpful for you.
Your LIFE WORD/S are also brought forth to be included in the essence of the image.
Here's how the process works:
1. We set up a meeting via Skype or in person where I can tap into your energy vibe.
2. We discuss what your 'Life Word' may be as this will be reflected in the design of the Art
3. I get to work on your design. This typically is a 2 day process to do the Intuitive Energy Art piece and they are done in order of booking so a 14 day timeline for delivery is in place.
4. Once complete I post to you together with a 300 – 400 word document describing and channeling what the Artwork may help with and what message it may have for you.
5. You then receive your unique Intuitive Energy Art piece and enjoy it! 🙂
They are incredibly priced at only $288,
including frame and postage, and are UNIQUELY YOURS.

 
SPECIAL  OFFER: PURCHASE YOUR PERSONAL ENERGY MANDALA IN FEBRUARY 2018 AND RECEIVE A FREE TAROT OR ORACLE CARD READING!
The work that goes into these art peices both time wise and energetically makes these pieces very valuable and something that you can keep long term.
Please contact me at trish@trishrock.com
I look forward to serving you in this way and in speaking with you soon.
Love ♥
Trish
Contact Trish To Get Started