Congratulations!
You have done something for yourself that could CHANGE everything!
An email has been sent to you the link for the FREE MEDITATION. Save it so you can access it at anytime you want to listen and dive in to your POSSIBILITIES & LIMITLESS POTENTIAL.
In the meantime- click on the image to access it immediately and begin your transformation journey!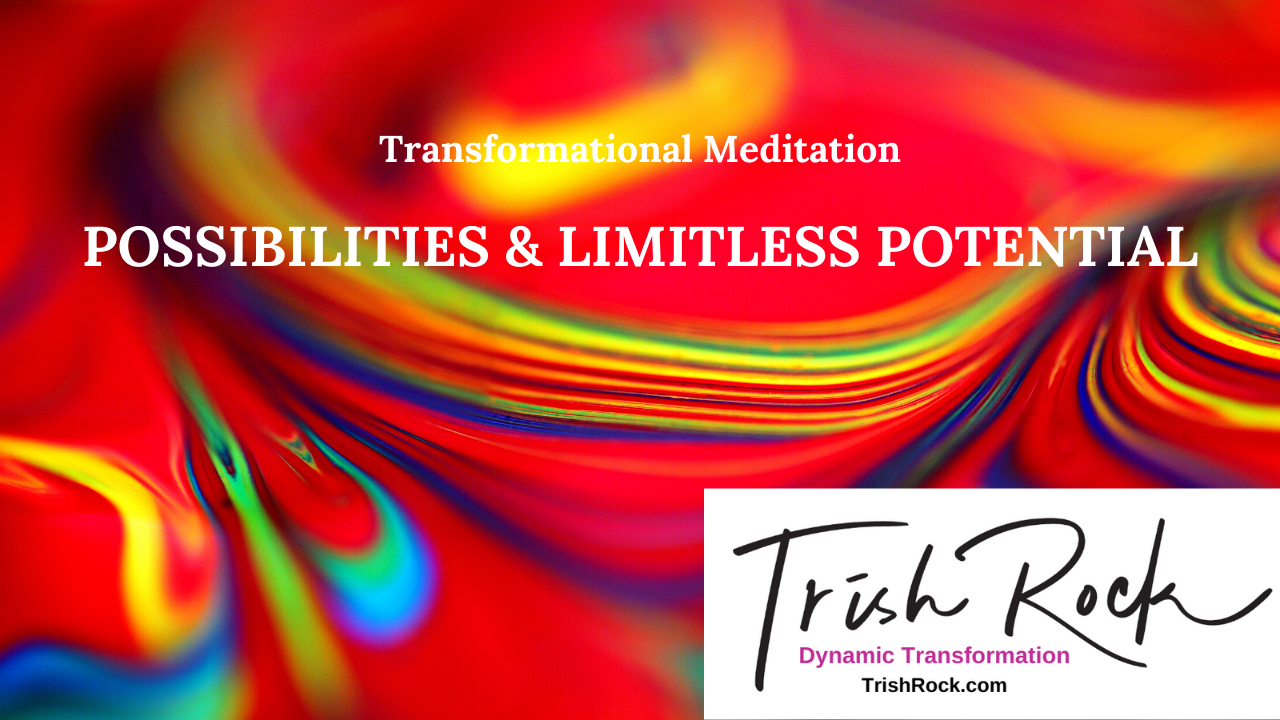 Welcome to the Community and I look forward to inspiring you and assisting you with change in any area of your life.
Blessings
xo Trish
Trish Rock | Transformation Catalyst | Intuitive Psychic
Trish helps you Connect with your Soul's Vision, find Freedom & Purpose again with Ease, Grace & Flow to Live YOUR Most Authentic & Empowered Life.
Transform: https://trishrock.com/Dynamic-Transformation
Connect: https://www.facebook.com/TrishRockAbundance
Learn: https://youtube.com/TrishRock
Follow: https://linkedIn.com/in/trishrock
Write: trish@trishrock.com