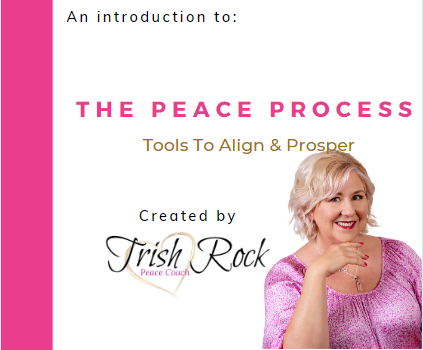 Hello there!
Thankyou so much for subscribing and to also claiming your FREE PDF of:
An Introduction to The PEACE Process: Tools to Align & Prosper!
I am thrilled to share this with you!
My new book:
The PEACE PROCESS: Tools to Align & Prosper will be out soon and you will be among the first to know and have the opportunity to own a copy.
Enjoy the journey with this little taster and thanks again!