THERE ARE NO ACCIDENTS, that's why you're here right now.
Let me explain…



Manifesting the reality you desire does not have to be difficult.
In fact, its not even about 'doing' anything, but 'feeling' everything.
You've tried vision boards, meditation, repeat affirmations! And you even tried to "fake it till you make it!" But none of it worked, right?
In fact, I hazard a guess that every manifesting failure made you feel even more hopeless, and resigned to living a life of… well… mediocrity?
I totally get it. Four years of financial, relationship and life struggle brought me to the point where I said, "Enough!"
The Universe has heard your prayers and requests. It has heard the calls you've made in the middle of the night as you tossed and turned trying to figure out why you're struggling to manifest the life you so desperately want and deserve.
Hi, I'm Trish Rock and you have manifested me into your life.
The biggest thing I have discovered about manifesting is that whatever you want in life is already there for you to claim — on the inside.
It's there as soon as you ask.
It's there as soon as you know what it is you want and you say it.
It's there, waiting for you to BE the person that matches it.
The truth is, manifesting is… an inside job.
The flow of your life is totally up to you! Which is great news right?
YOUR HEART IS CALLING OUT TO YOU, CAN YOU HEAR IT?

When I discovered the simplicity of manifesting I didn't believe it at first, but after a very short period of time using these tools, my life was in flow. Money is no longer an issue, relationships are blossoming and finally, the life I am designing is looking fabulous!
I want this for you too. You deserve EVERYTHING you desire and I can help you have it.
A DIFFERENT APPROACH
The way I help people is to intuitively listen to what their heart/soul is saying. Through a process of quietening the mind and gaining focus, everything we need to hear and change is being shared with us through spirit. I use different tools that open your blocked energy centres to help you get to the real desire, and explain why a specific desire has not manifested.
Often we cannot hear our own heart words…when connected with you, I hear them for you.
After working with thousands of women and men over the years, I have discovered many similarities in why they stay stuck, no matter what they have tried. I was one of the stuck ones too.
Discovering and utilizing these amazing tools and intuitively tapping in to the hearts desires has taken me from stuck and miserable to flow and Love in a very short period of time and I KNOW it will work for you too.
ARE YOU READY FOR THE LIFE YOU DESIRE?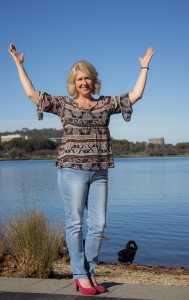 You can get started RIGHT NOW. Why wait another minute?
You've waited too long and not taking action will just keep you… stuck.
Click here so we can connect: HELP ME MANIFEST NOW
Who Is Trish?
Trish Rock has helped thousands of clients get unstuck. She now works one on one with women and men to get to the heart of the matter, help people move forward to the live the life of their desires and allow a 'life flow' they have never imagined could exist.
Trish is an intuitive healer as well as a Kundalini Reiki Master/Teacher.
She is a published author of three books, as well as numerous other books she authored in collaboration on the topics of business and life.
An award winner for excellence in the Nail Industry and the Property Management Industry, Trish strives for the best in herself and others.
You can find Trish here:
https://www.facebook.com/ManifestForLife
www.facebook.com/ChakraCandles
www.Etsy.com/Shop/ManifestForLife